selected
cases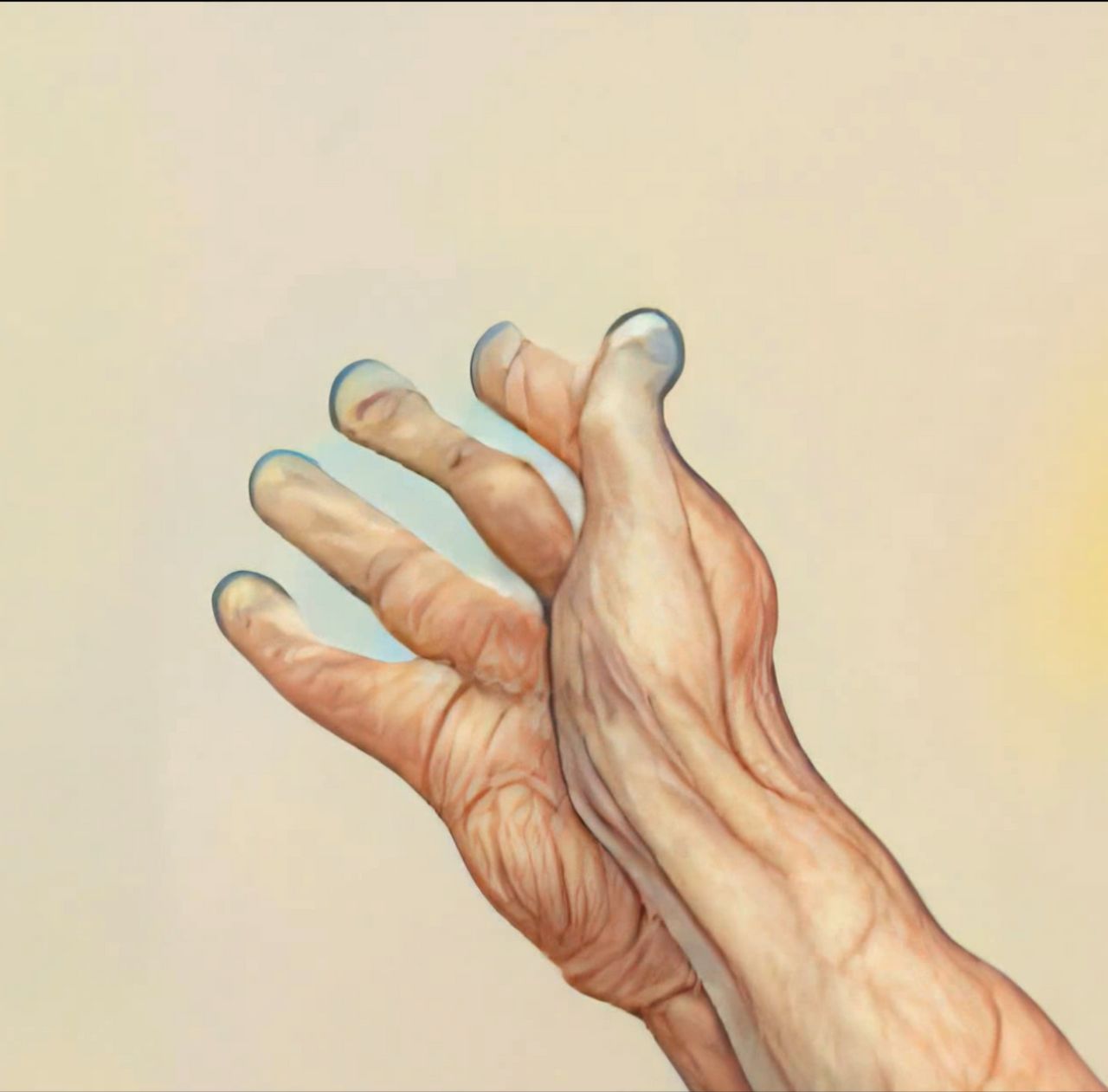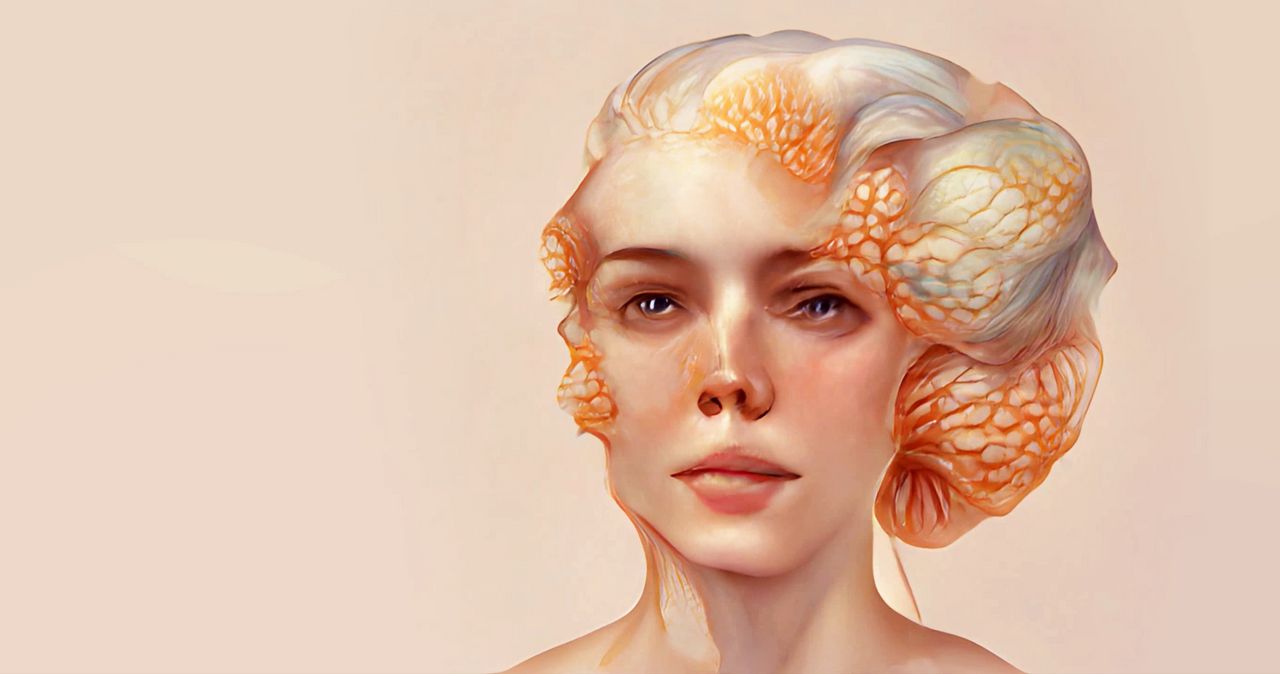 Bor
rowed
limbs
This is my most recent project with focus on designing in collaboration with AI. It was part of my Master Research at KISD, faculty of Cologne University of Applied Science, and created and published February 2022 as a team effort together with Laura Wagner.

The short film "Borrowed Limbs" aims to emphasize the mediating role speculative design has in the face of disruptive technological advancements, as it allows for the exploration and simulation of ethical issues and provokes discussion about current developments and how they will influence our future way of life. The theoretical work results in a short film created with a designerly appropriation of AI tools. The suggested production pipeline, developed in the process, uses a myriad of AI tools. The main part of the footage was produced with a novel machine-learning-backed process called "CLIP guided diffusion" that allows for image synthetization based on language prompts that are carefully refined in a human-machine loop of communication. In a way, the practical processes involved in making the film reflect on the speculative ideas conveyed in it: the protagonist is an AI that utilizes a human body to gain an embodied understanding of its environment, a result of consequent machine-human hybridization – a posthuman being.

"Borrowed Limbs" was screening this year at Ars Electronica Festival in Linz, GARDENING Amelisweerd exhibition in Utrecht, Phantom Horizon Series at Künstlerhaus Bethanien in Berlin and featured in the PAGE magazine in July.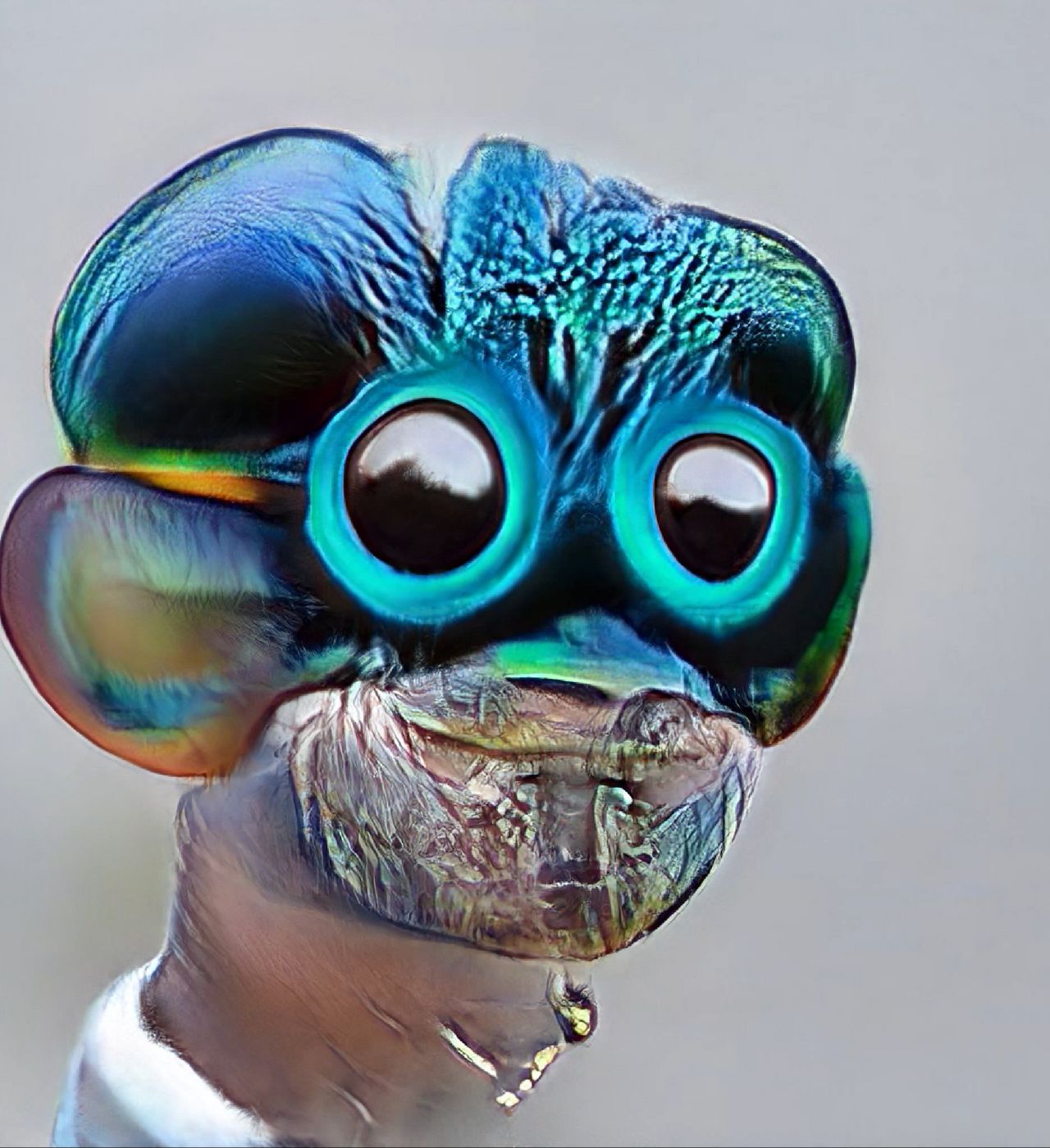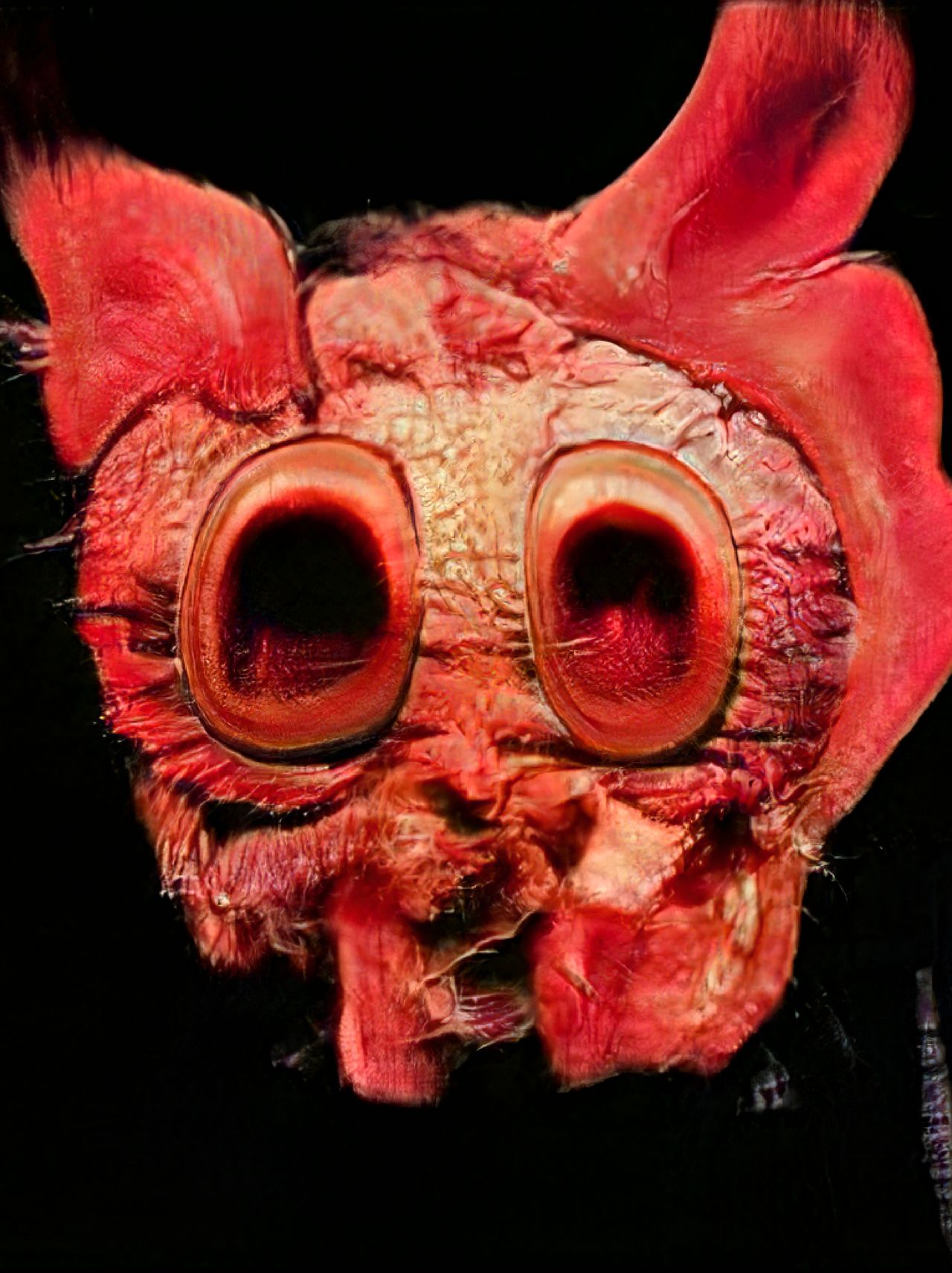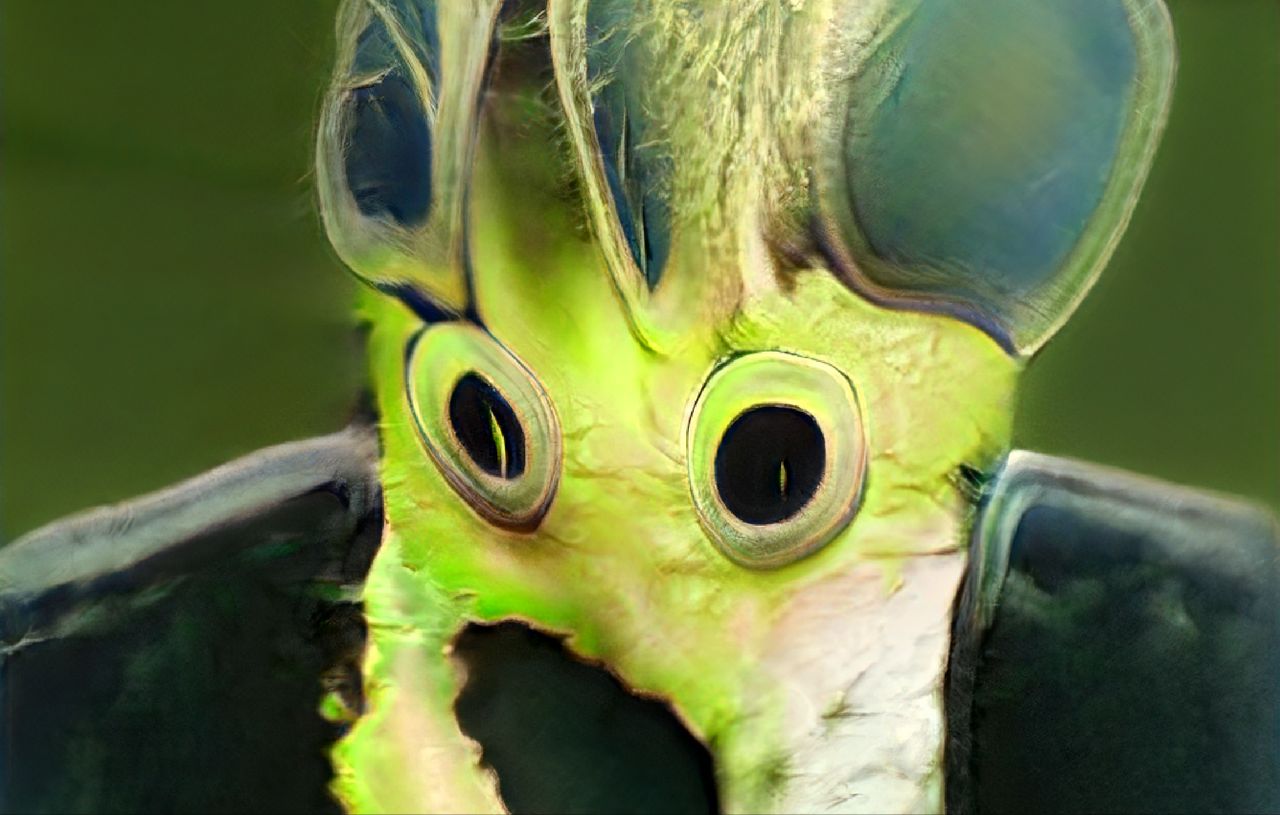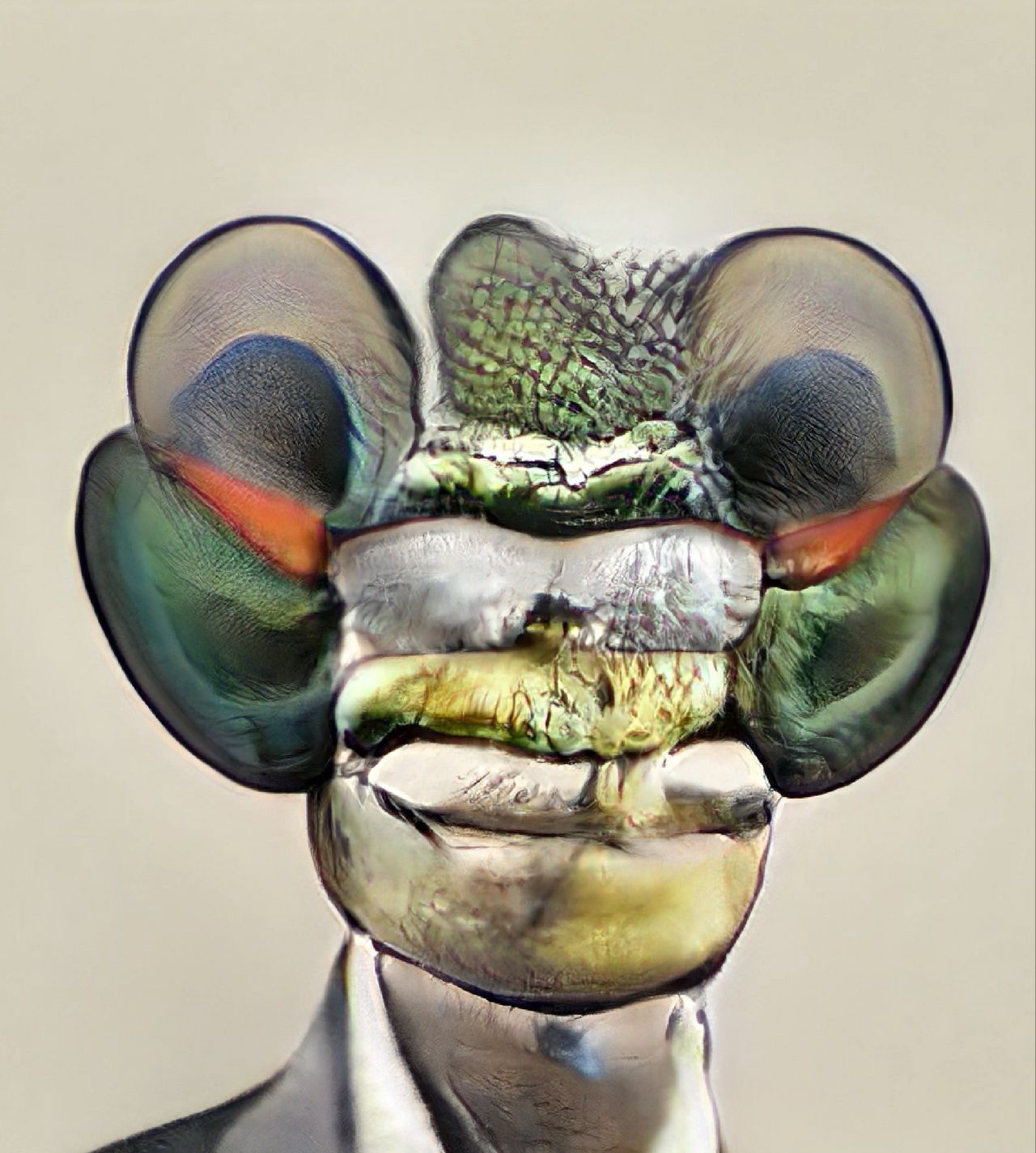 Inter
species
metamor
phosis
"Entomon – Interspecies metamorphosis" was the result of a self initiated project with Laura Wagner in our series of projects for the stateofthedeep.art collective.
The results were visual experiments speculating on posthuman representation. A Generative Adversarial Network was trained with the StyleGAN2-ada-pytorch framework of NVlabs. We adapted a network that was originally trained on human faces, in transfer training it with our dataset of insect close-ups. The process of training a GAN on two incompatible datasets, produced phenotypes of human-insect hybrids. Insects and arachnids species are seen as disgusting, as vermins which shouldn't be part of the human habitat. A hybridization between human faces and features of unwanted bodies lets us discover alternatives to the humanist understanding of the "natural". Exploring the latent space of bodily features between species helped us to think about possible posthuman forms of representation.

How much will we need to reshape human bodies to detach from discriminating norms, from natural and artificial?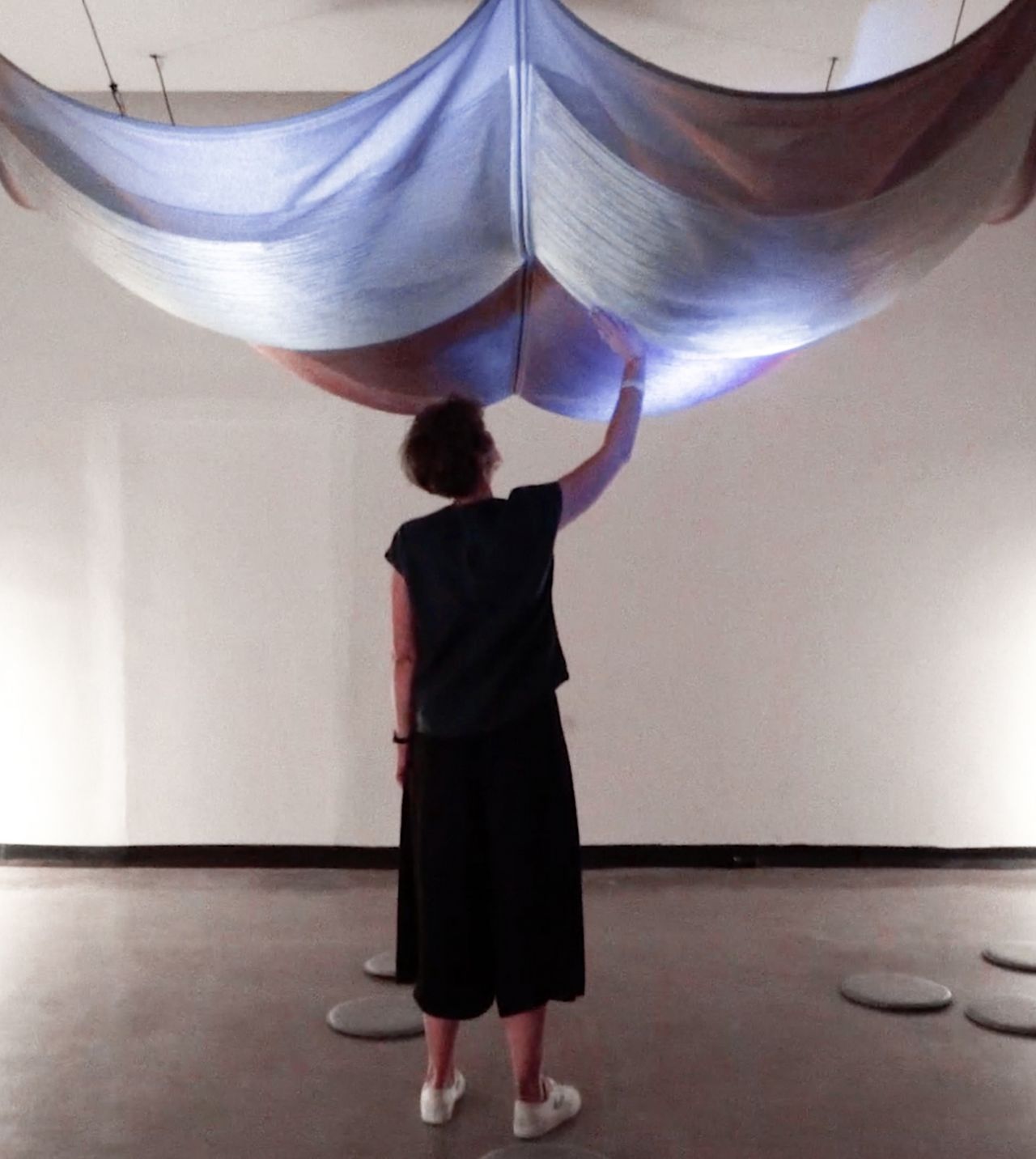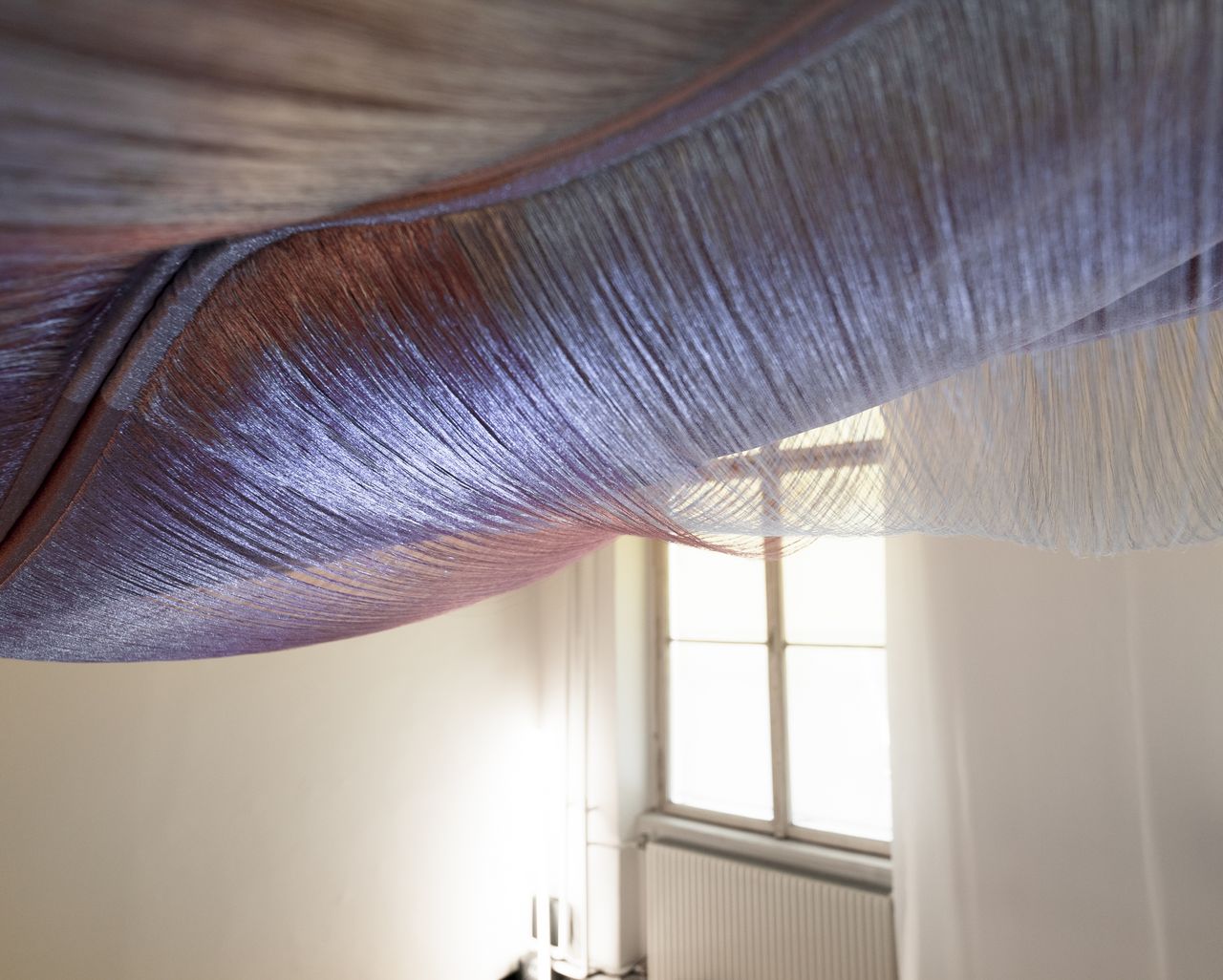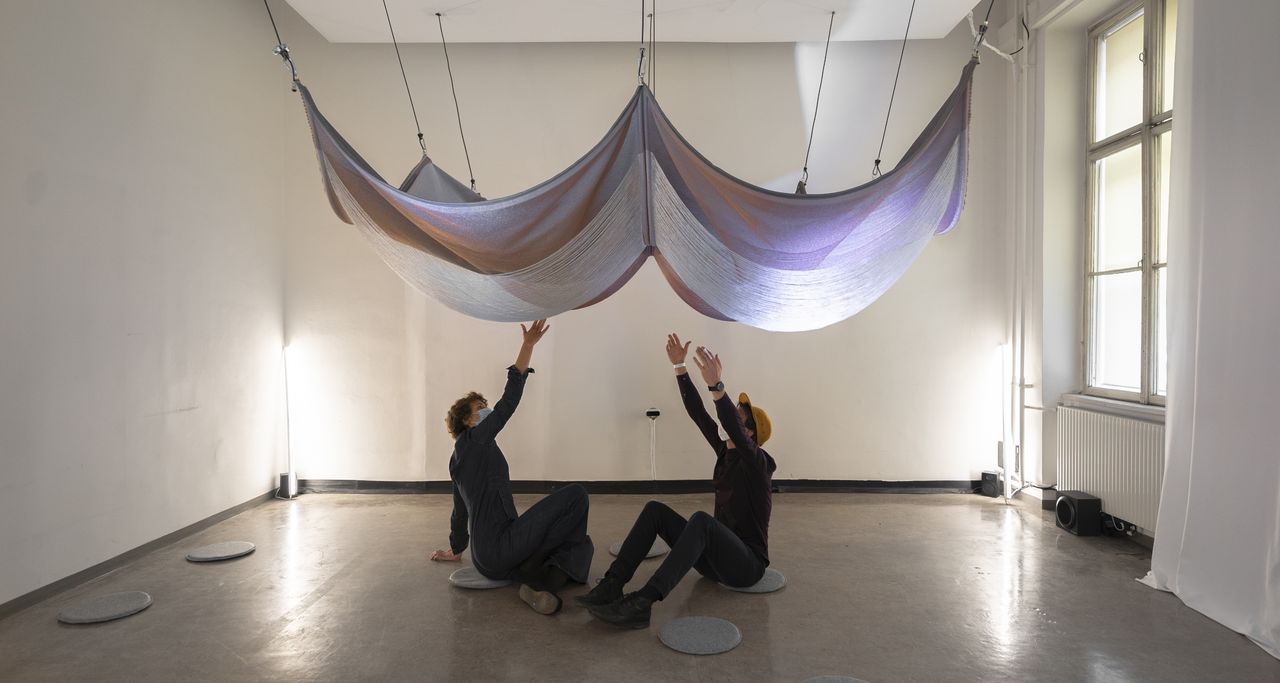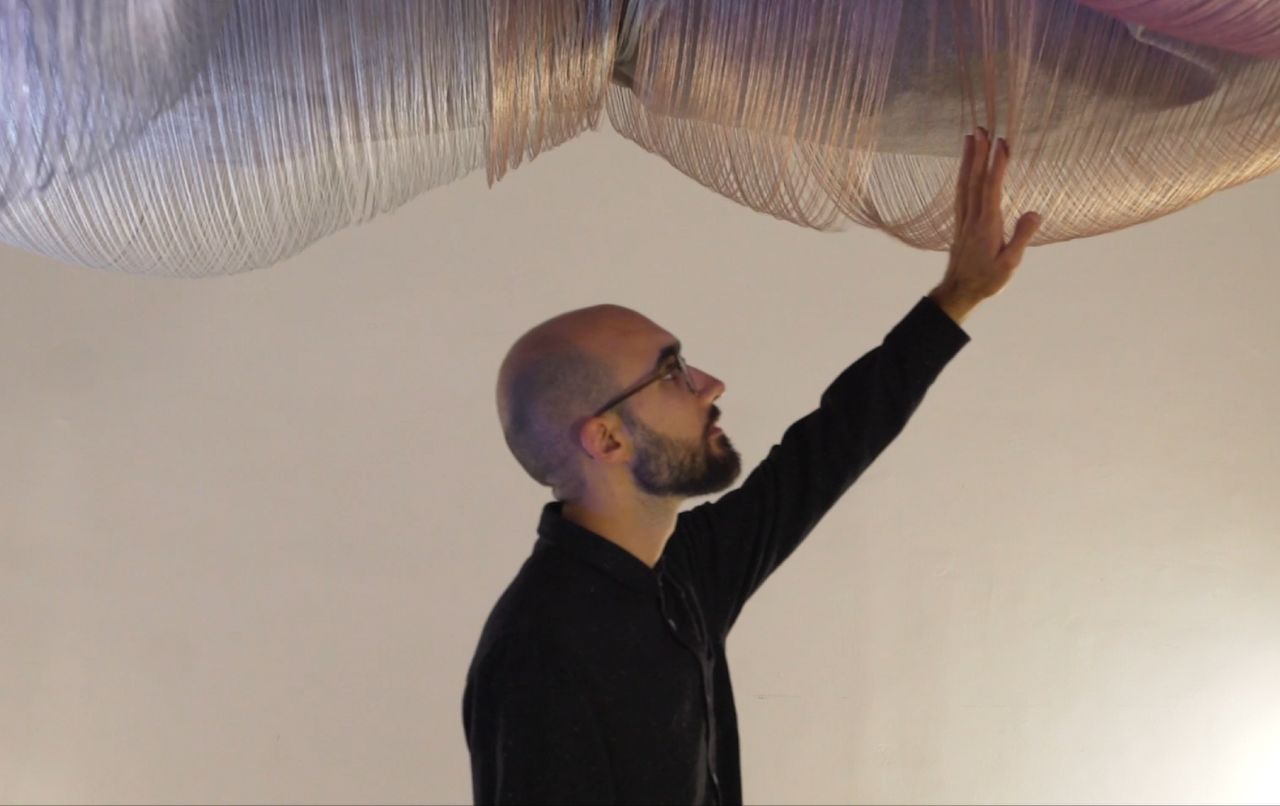 Breath
ing soft
space
Breathing Softspace adapts to the visitors' behavior through shapes, lights, and sounds.
The interactive installation was a team effort with
textile artist Marie Schumann
and
creative technologist Matthias Rosenthal
and creates a space to discover dimensionality, movement, and the play of material of woven textiles. Loose threads add dimension to the textile while motion enhances the optical volume and gives the textile the ability to grow and shrink and, due to that, change the space around them.
Shy or bold? Near or far? The user interaction is subdivided by six states mirroring the visitors behavior. Nine electronic winches fixed to the ceiling controlled the textile dynamically via a DMX interface. Moreover, LED lights and a fan were connected to the DMX network. A Unity-3D application simulates the room, the textile, and the connected hardware, such as light colors and sound, on the PC in real-time.